Complete service information for Class 4-8 trucks is a click away
You're really that close to exclusive, industry-leading repair information for medium and heavy-duty trucks. TruckSeries delivers the fastest, most complete and accurate information required to estimate labor times, diagnose and repair all makes of Class 4-8 trucks – from a single, online application.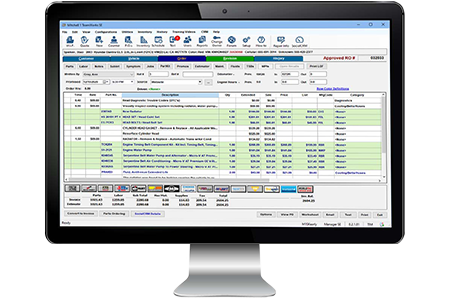 Get all the information you need in one place

Maximize efficiency and productivity

Speed repairs; keep your bays full

Increase your shop's revenue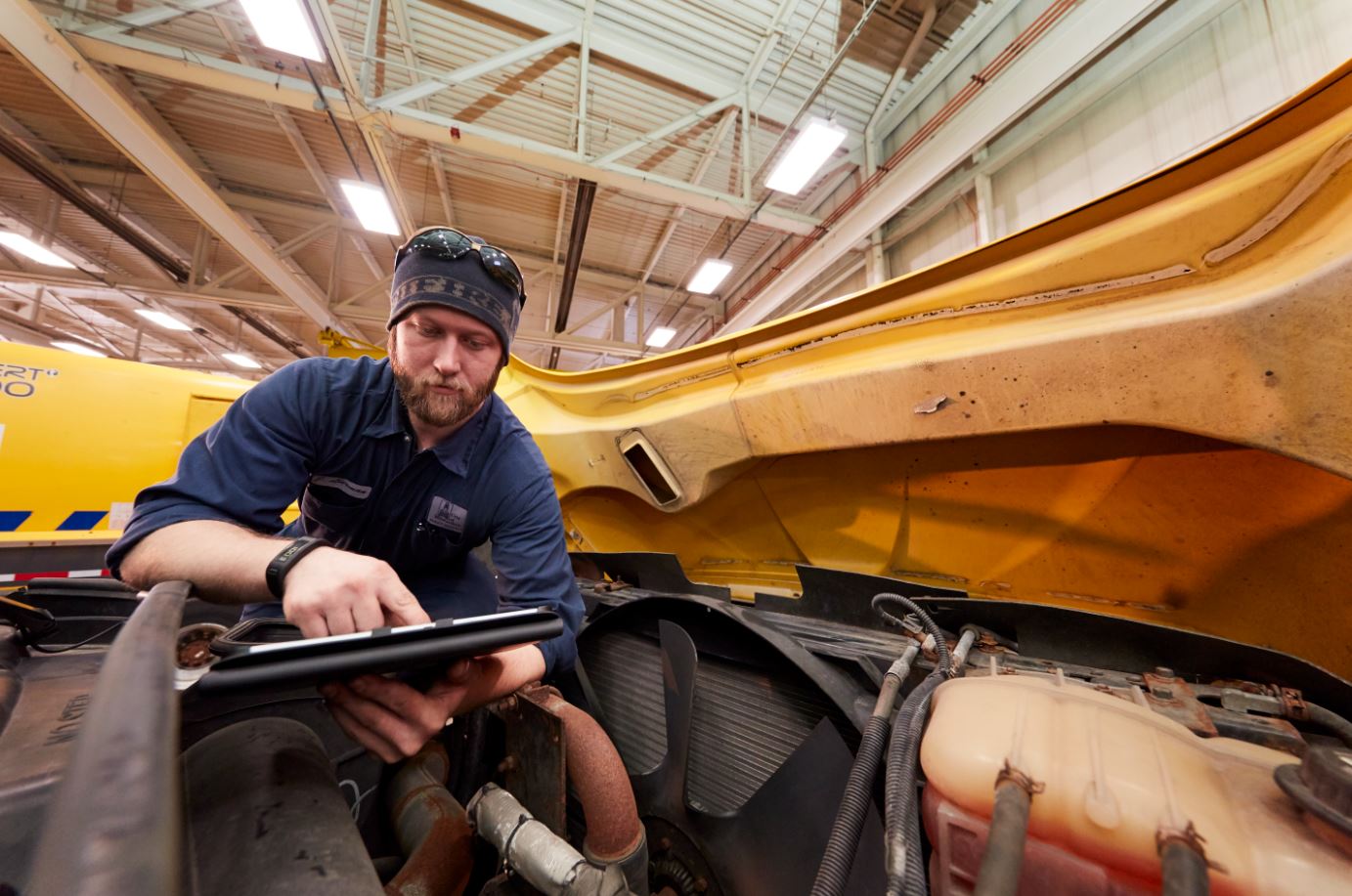 4.7 (1316 Ratings)
"TruckSeries has everything, and it's very detailed. And that's the biggest thing is when time is of the essence. All these trucks are trying to get back on the road. They don't make money if they're sitting still, so the quicker we get them in, the quicker we get them out — that's always the key."
Junior Schuman | American Diesel | Murrieta, CA
Best-in-Class Repair Information
Award-winning repair information for commercial trucks, all in one place

ADAS Information: A quick link button provides immediate access to all the data needed to repair & calibrate ADAS-equipped trucks.

Interactive Wiring Diagrams: Quickly isolate specific diagrams for components you searched for, with traces automatically highlighted.

1SearchPlus: Get search results instantly in a unique card-based format that resembles apps on a smartphone.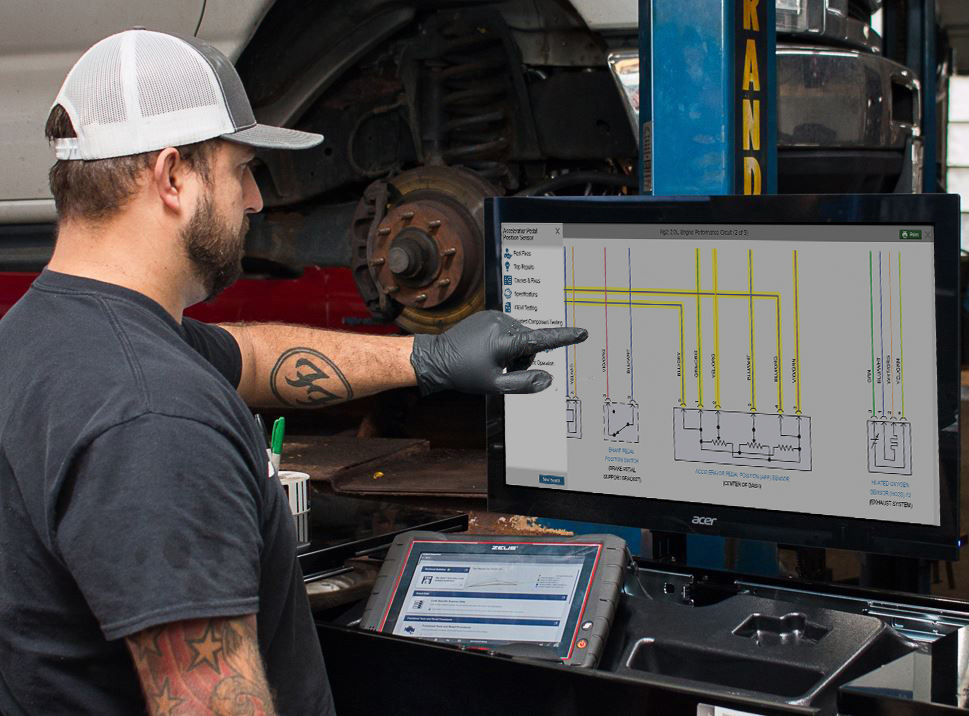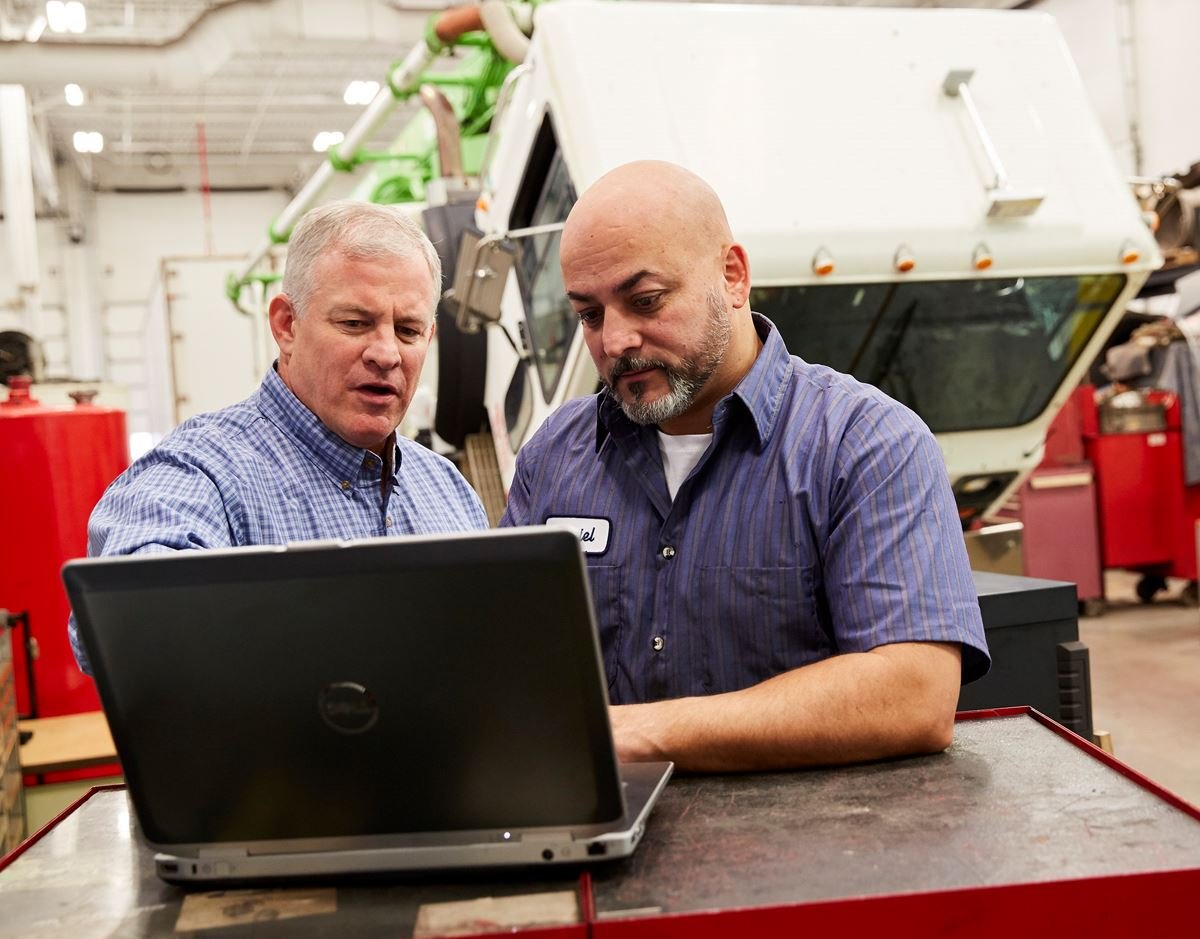 Covers all makes & models of Class 4-8 trucks from 1990 to current

Standardized Labor Times: Write consistent, accurate repair estimates faster than ever.

Estimating Tool: Produce professionally formatted estimates with customizable labor rates tailored to customers or service operations.

VMRS Coding: The Vehicle Maintenance Reporting Standards (VMRS) code is displayed automatically as you write a quote.
Diagnostic Trouble Code Tools
RepairConnect: The fastest way to move from DTC to completed repair

Descriptions & Specifications: Find the torque specs you need in one single location with the RepairConnect diagnostic tool.

Interactive Wiring Diagrams: Get quick access to our industry-leading, full-color wiring diagrams.

Components & Locations: High-quality photos direct you to the location of troublesome components and identifies pin connectors.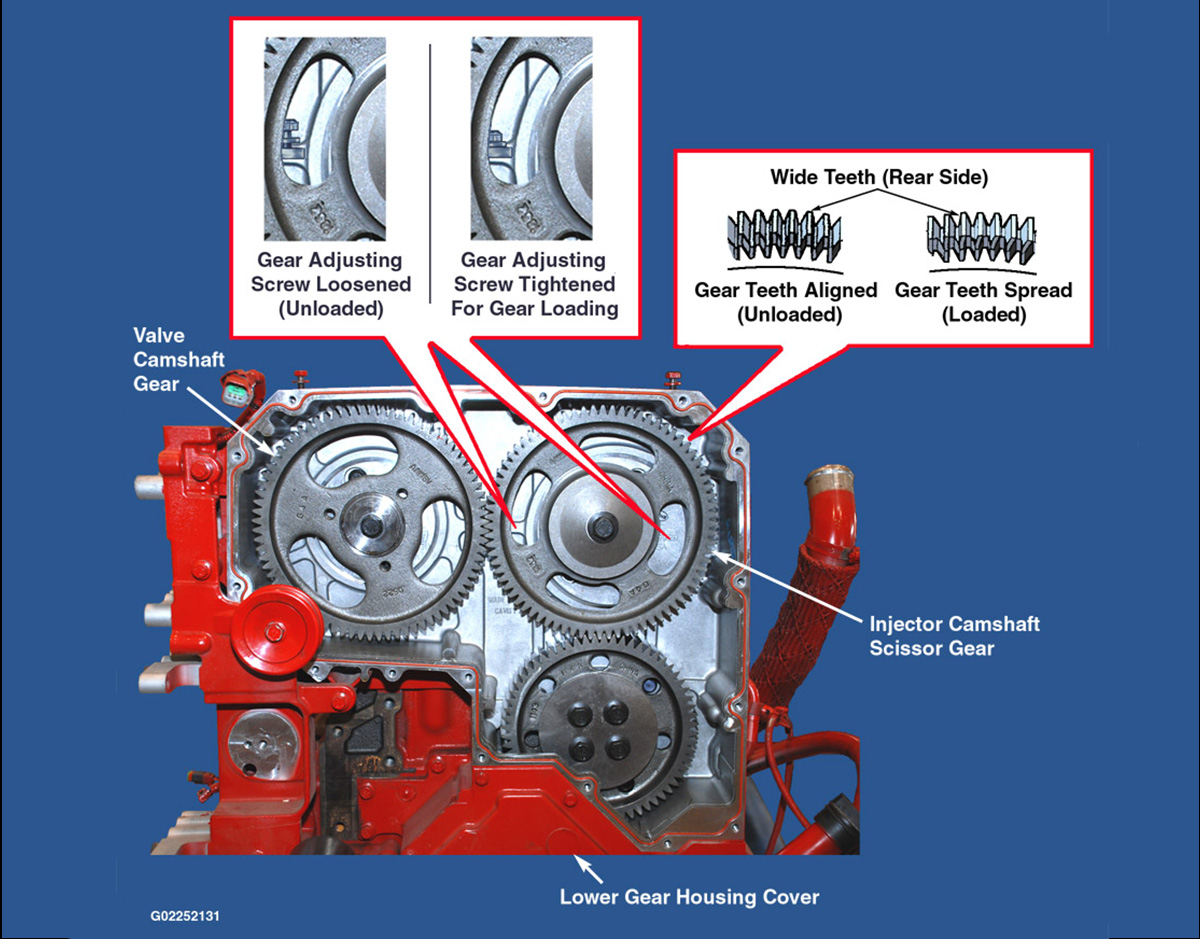 "With TruckSeries I like being able to type in the VIN number and easily scroll through the options it gives me. If I want to look at specific parts, I don't have to crawl through pages and pages. I can zero in on what I need and toss the rest aside ... And time is money in this business. I believe it's the only system out there that's reliable, and has everything I need in it. I wouldn't trust anything else."
Quince Graveen | American Diesel | Murrieta, CA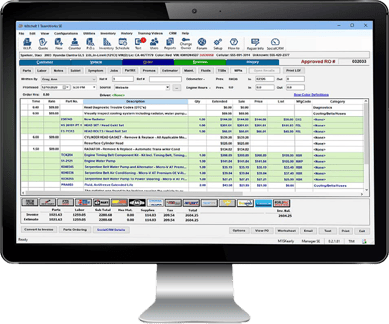 Integration with the #1 Shop Management Tool

Manage all aspects of your shop when you combine TruckSeries with Manager™ SE Truck Edition which includes:
Over 180 built-in reports

Advanced scheduler/appointment editor

Interactive work-in-progress screen overview

Customer engagement tools with text messaging option
It's the only repair information software of its kind available for Class 4-8 trucks, delivering comprehensive information that maximizes productivity at every stage of the repair process.


Easy to Use

Easy to Learn

Automatic Updates
Flexible Design

Secure Data Protection

Free Tech Support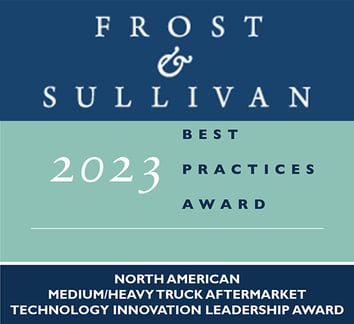 READY TO GET STARTED?
Complete the form or call 800-549-1298 to request a demo – and for a limited time, GET 3 MONTHS FREE!*